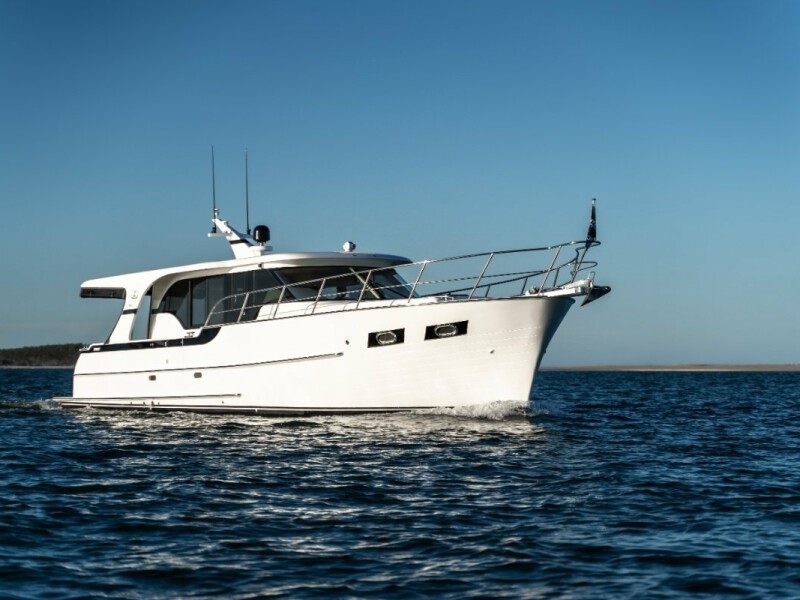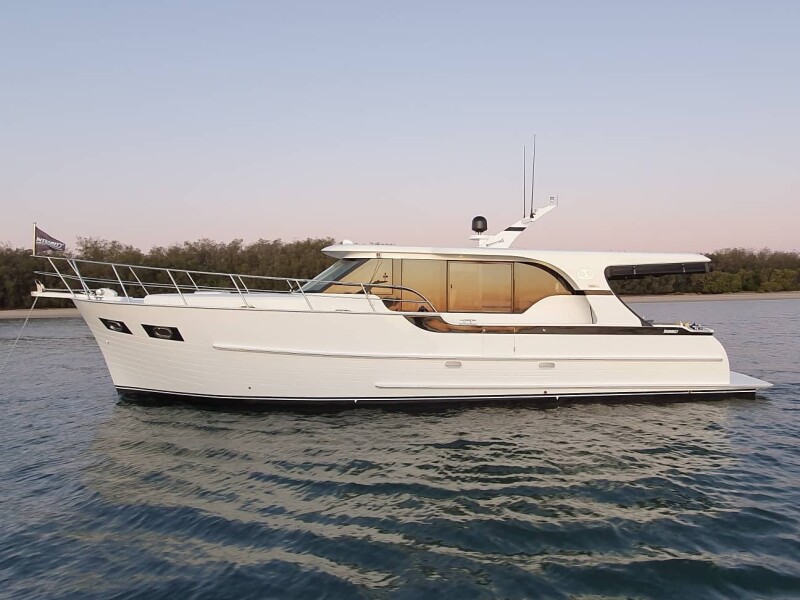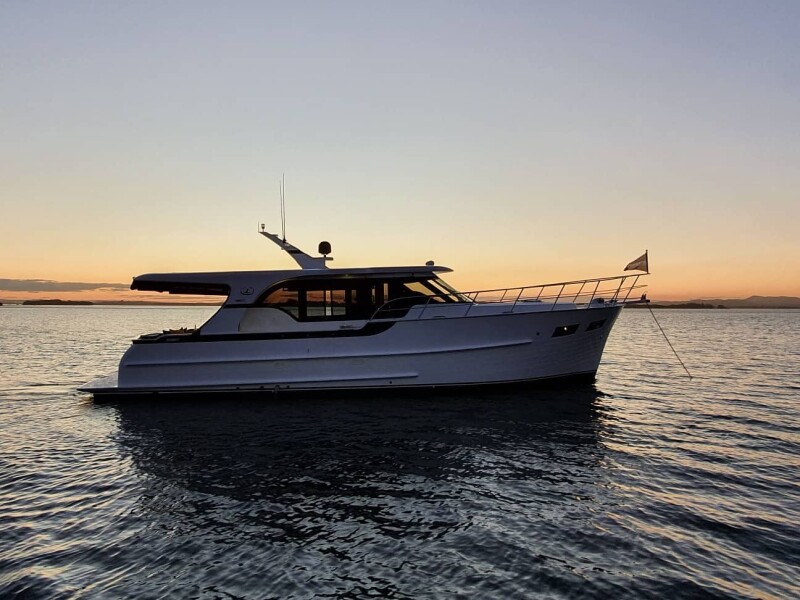 As a new edition to the successful SX range, Integrity is launching the 460SX with improved guest comfort having undergone an external and internal redesign.
Whilst maintaining the hallmark features of walkaround decks and expansive cockpit, the 460SX displacement cruiser includes expansive side saloon windows and a two-panel windscreen for superior visibility and a light, airy interior. Centrally positioned, the galley services the saloon and cockpit as the rear windows completely open to seamlessly join the two spaces.
In the accommodation, the master suite is midships with full head height, a walkaround bed, increased storage space and private ensuite. The guest cabin also incorporates a full walkaround bed plus an ensuite which doubles as a day head with separate entry from the main passageway. As with all Integrity Yachts, owners have a choice of interior finishes .
Recognised as exceptionally economical boats to run, the Integrity range has expanded the engine options available to prospective 460SX owners. Still based on a single, shaft-driven configuration, buyers can select from Volvo Penta, Nanni and Cummins engines depending on their requirements.Auch lieferbar mit Flybridge